What We Do
Delaris is a small, resourceful & responsive team. We specialize in listening, and then partnering with our clients to achieve results. Be it
Discovery, Business Analysis,Requirements Gathering,Software Selection,Project Management,Quality Assurance,Lean,Process Improvement,Process Mapping,Communications,Data Driven Decision Making,Project or Program Metrics

Delaris is here to help.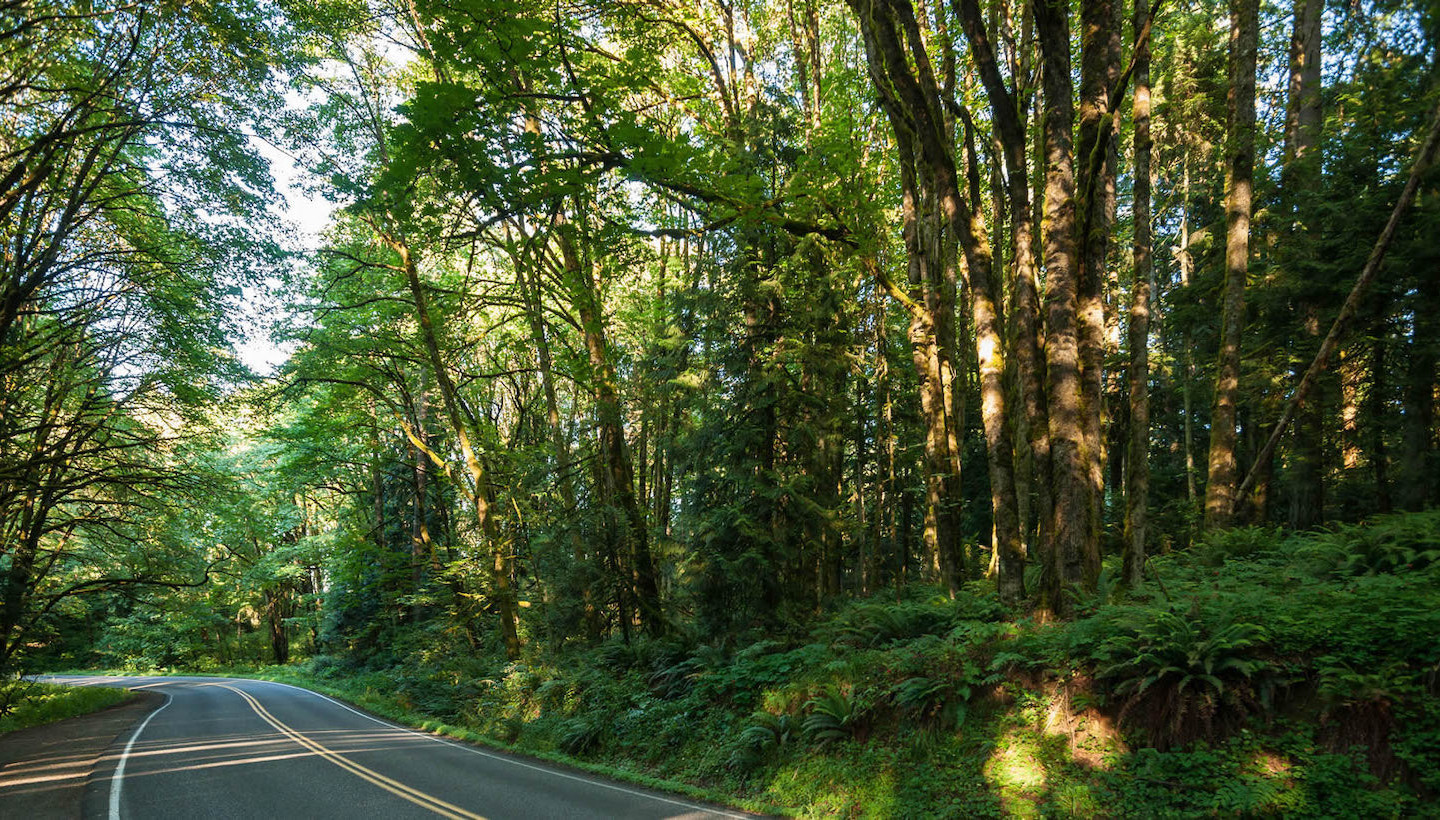 Great Team Work.
We specialize in listening, and then partnering with our clients to forge the best path forward.
Delaris does not believe in a one size fits all mentality. Every organization, team, situation, and person is unique. And unique at a given point in time. Even with clients we know well, we don't assume we fully understand the current situation. We listen to the new people, as well as the old hands, and work collaboratively toward solutions for the real problems.
Photo: The road to Delaris.
Delaris is located in beautiful Southwest Portland. We enjoy the best of two worlds: a serene forest view from our windows, with urban amenities and public transit a short walk away.
Meet the Team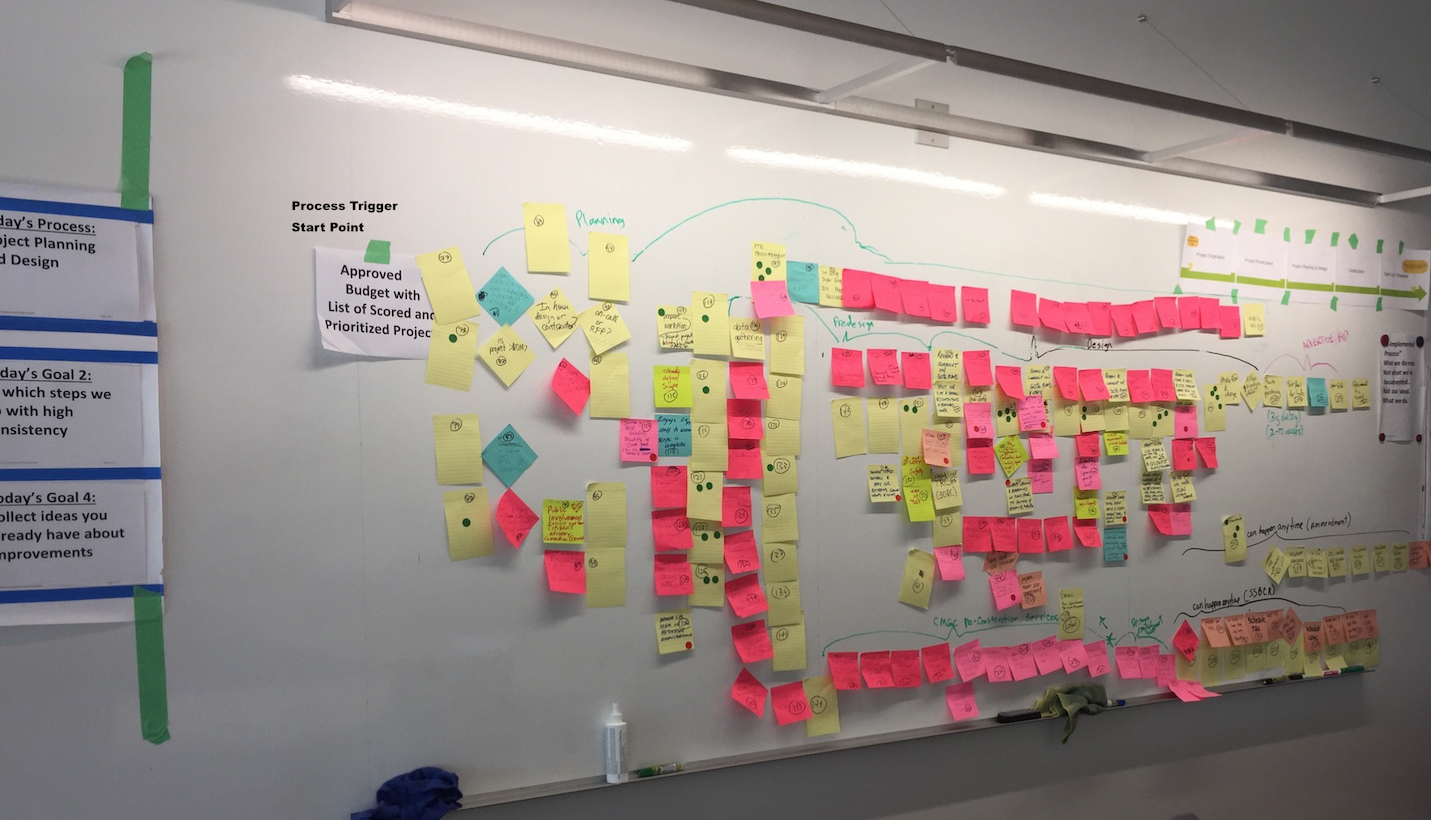 Learn - Do
Learn the skills you need by working on your actual issue, using your actual data. Classroom learning is valuable, but in fast paced environments, what better way to learn than by working on the issues that matter?
Photo: Process map developed in a Delaris facilitated work session with the people who do the work.
Process mapping is a foundational step in many endeavors. It enables teams to understand complex work by dividing it into manageable pieces. Process Maps are a great tool for first steps in:
Creating training materials
Discovering/developing requirements for new software
Process evaluation
Data driven decision making
Lean - process improvement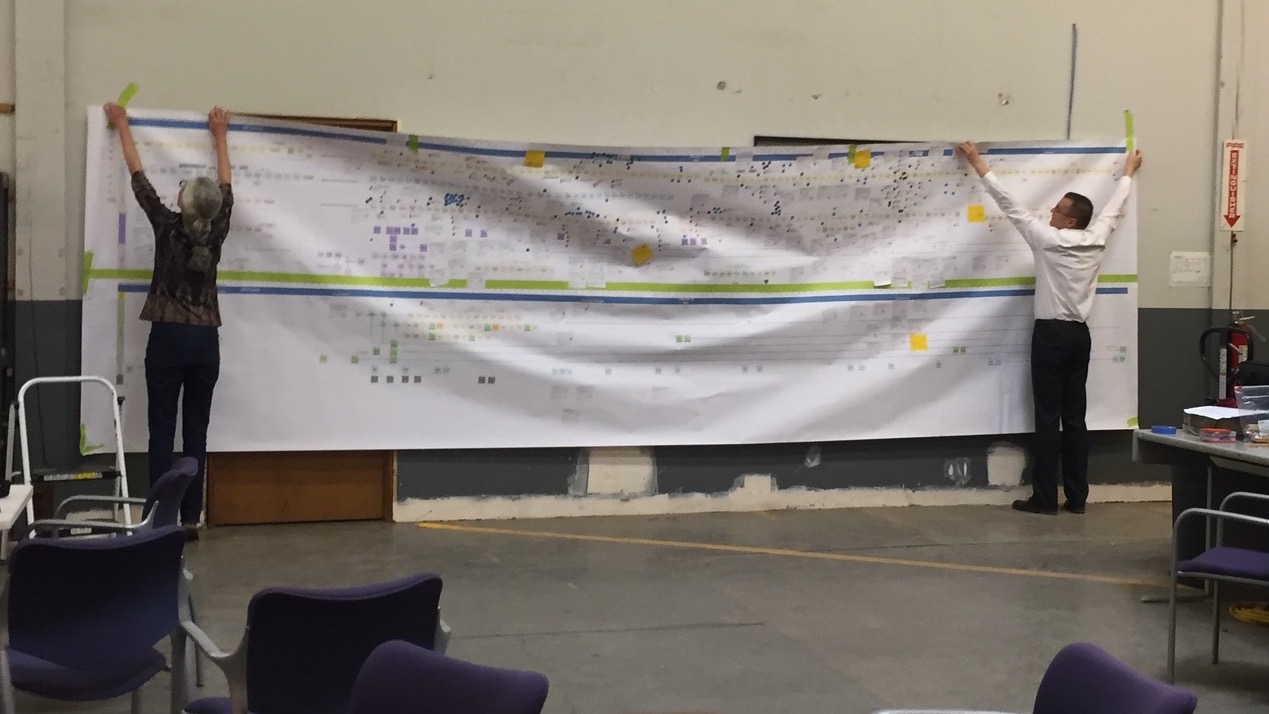 Flexible Workspace.
Whether in person or via virtual meetings, Delaris brings the right tools, both conceptual and technological, to make the most of your time investment.
Photo: Delaris took copies of a 30 foot process map to dispersed teams in the organization where attendees placed dynamite stickers on steps that needed to be removed or completely reworked, people stickers where additional personnel were needed, and other stickers to mark steps that cause rework or delays.
Every group in the organization understood that their voices mattered – taking the project to their work spaces demonstrated that leadership valued their ideas. Knowing that their input helped shape the future eased the transition because everyone was invested in the project and the outcome.